QMex is a software that is designed modularly for the purpose of operating Quality processes electronically, integrated with its own modules and other electronic business applications, complies with 21 CFR Part 11 requirements and validated according to GAMP 5, facilitates compliance with legal requirements and accessed via internet browsers.
SECTOR INDEPENDENT
COMPATIBLE
INTEGRATED
COST EFFECTIVE
MODULAR
EASY AND FAST
USER FRIENDLY
SAFE
Demo Request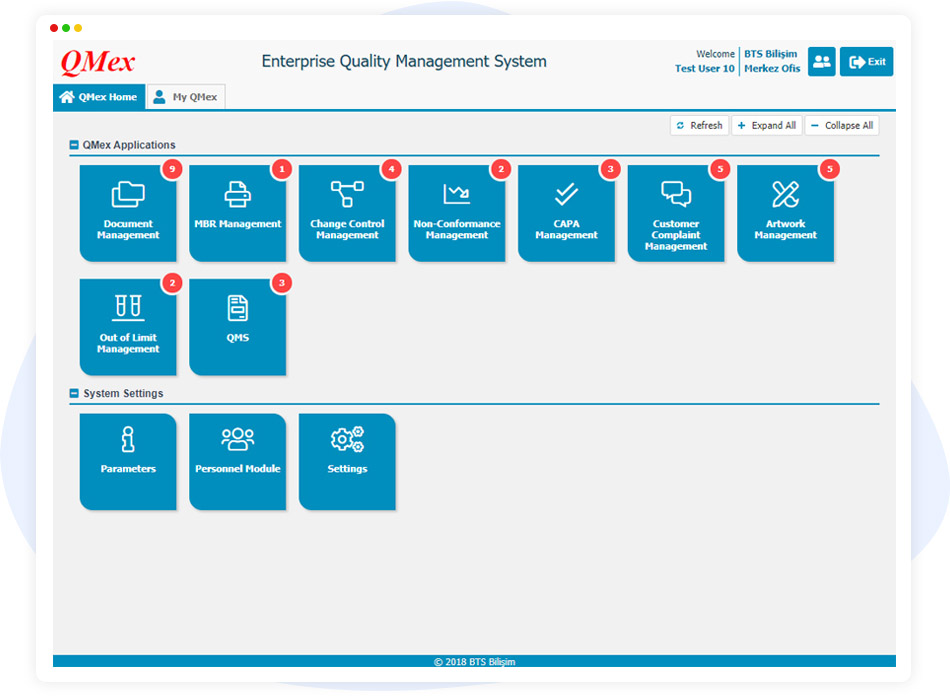 News
Read the latest
news & articles
You can read our current news, announcements and industry-specific articles from here.
Jun 09 2020
The Remarkable Features of QMex Mobile Approval; Provides easy access to all processes on QMex, no need for your computer. Accessible via web browsers. Designed according to the usage features you are familiar in mobile interfaces. With the mobile access link in e-mails sent from the QMex system, the relevant workflow is easily accessed. Please […]
Our Partners
We work with
the best.